What are dental crowns?
Crowns are a form of dental restoration that may be used for a number of different reasons.
Also known as "tooth caps" or "dental caps", crowns provide a complete restorative and protective cover for the tooth above the gum line.
People usually get crowns to either restore the shape of and/or strengthen a tooth, or cover a dental implant.
Our crowns can be made from several different ceramic compositions, usually porcelain, however it depends on the desired function – to be stronger, more translucent, laminated, monolithic etc.
Our dentists will discuss these options with you in order to help you decide which type is best for you based on several factors that include longevity, appearance and cost.
Over the year's crowns have become increasingly popular due to both restorative and cosmetic reasons.
Types of dental crowns?
There are two types of crowns – tooth retained, or implant retained.
Both types of crowns are considered restorative but can be used for cosmetic reasons as well. At City Smiles, our crowns are made from ceramic (metal free) and contain different ceramic compositions depending on the purpose of the crown.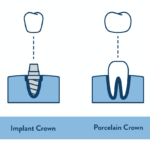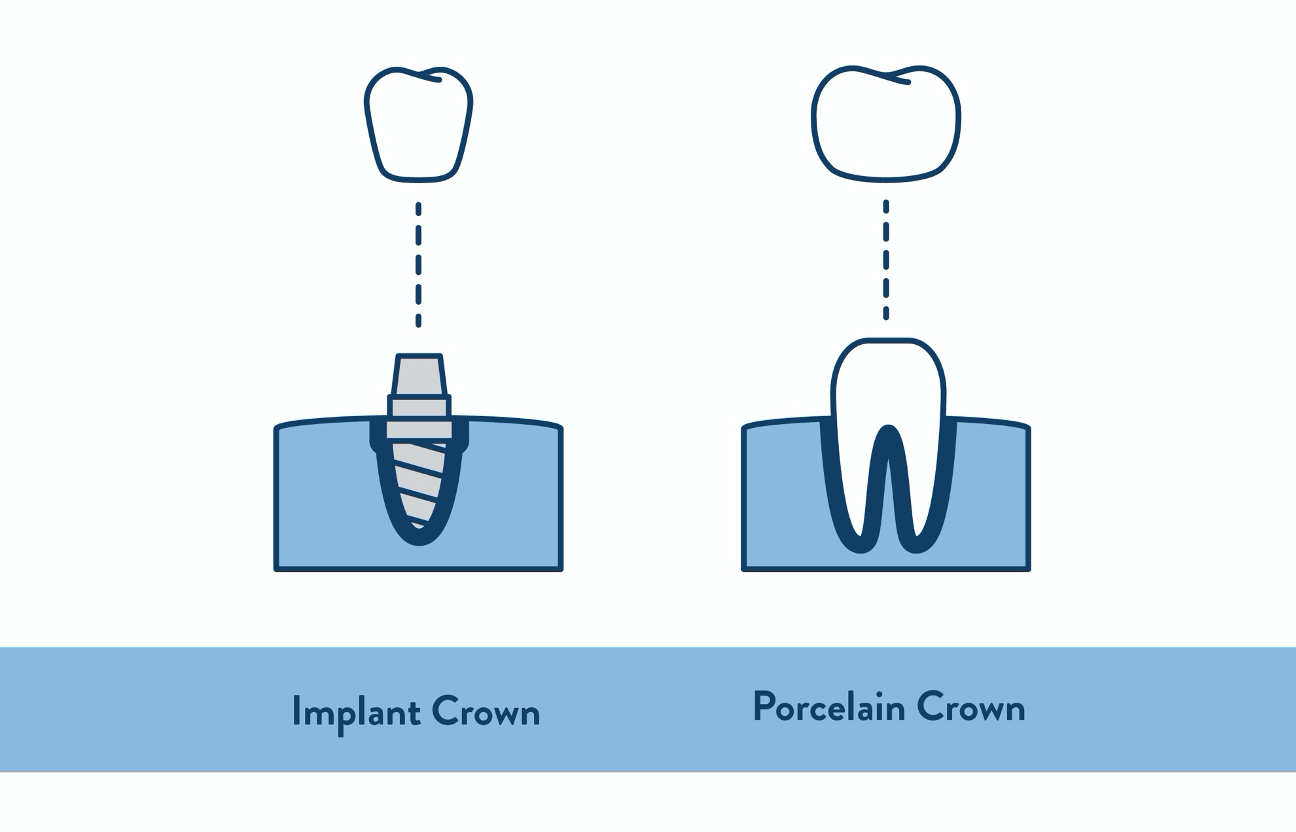 Reasons for a dental crown?
Improve aesthetics of your smile – colour, shape, smile line
Restore a racked or chipped tooth
Cover a worn-down tooth
Used as an anchor for a dental bridge
A tooth that has undergone root canal therapy
Protect a tooth that has been weakened due to decay, clenching or grinding
The dental bridge crowns
Dental bridges are multiple crowns joined together; they may be used when a person is missing one or more teeth. They are used to effectively "bridge" the gap and replace the missing teeth in order to prevent problems that may arise from having a void in your smile.
Bridges are cemented to the natural teeth or to implants surrounding the empty space.
The adjacent crowned teeth serve as anchors for the bridge.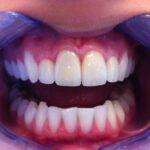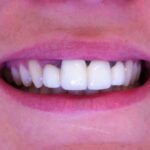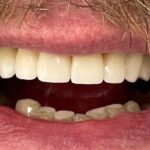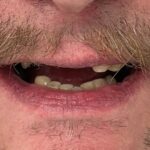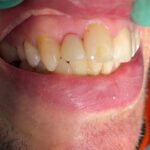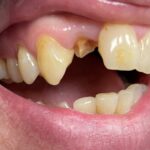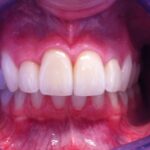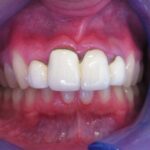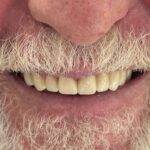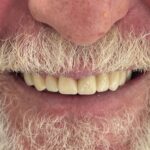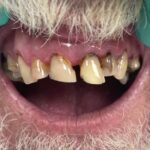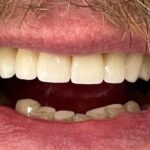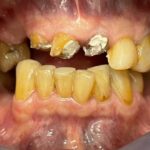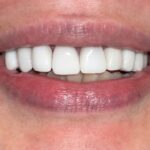 Dental Crowns
Crowns Patient 1
Local dental laboratory – Andent
Crowns and bridges must be custom-made for every patient and each tooth, as no tooth is the same.
At City Smiles all crowns are made at Andent – one of the largest dental laboratories in Australia. And offering the best dental crown packages and cost in Melbourne,.
Andent is an Australian owned family business equipped with the latest technology, providing excellent standards in serving the dental industry for over 80 years.
Andent is conveniently located at 20 Collins St in Melbourne, this allows us to communicate closely with the technicians to ensure that all of our crowns fit and look amazing.
Why did my dental crown fall off?
This could be due to a variety of reasons: from teeth grinding to tooth decay. If you are unsure of the reasons for your crown falling off, your dentist will be able to give you the answer.
What must I do if I swallow my dental crown?
You should phone a doctor immediately! An x-ray will be able to determine that the crown has gone down the digestive tract and not the windpipe.
Can I put my crown back in place at home before I visit the dentist?
No, you should not attempt to do this. Instead, if you have your crown, keep it in a safe place and allow your dentist to glue it back in place for you.
My crown fell out and I cannot find it, now what?
This is not a major problem. If you cannot find your original crown, you will simply have to purchase another crown to be fitted.
Is getting a dental crown painful?
The tooth being restored is numbed so that you will not feel pain during the crown preparation. After the procedure is over and the anaesthesia has worn off, you may feel some sensitivity with the temporary crown or some soreness in the gums around the tooth. The pain is very minimal though and should subside after a day or so.
How long do dental crowns last?
Dental crowns should last on average from 10 to 20 years. Crowns are still subject to fracture and cavities, so it is important to take extra care in brushing and flossing around crowned teeth to prevent them from needing replacement too often.
Can I get a dental crown during pregnancy?
It is sometimes best to wait until after pregnancy for elective dental procedures to minimise stress on both the mother and baby. Getting crowns is often the result of a sudden fracture or other unavoidable situation though, and treatment may need to be immediate. The materials used for crowns are all safe during pregnancy, so when necessary, it is possible to get a dental crown during pregnancy.
Who is a good candidate for a dental crown?
A good candidate for a dental crown is someone with a damaged, decayed, or weakened tooth that cannot be repaired with a filling or other dental treatment. The tooth must have enough healthy structure remaining to support the crown, and the person should maintain good oral hygiene practices. It's important to consult with a dental professional to determine the best course of treatment and associated costs.
What are the benefits and risks of a dental crown?
Dental crowns offer several benefits, such as improving the appearance and function of damaged teeth, but they also carry some risks, including potential sensitivity, decay, or chipping. The procedure is generally considered safe and effective when performed by a qualified dental professional, and any concerns should be discussed with them to determine if it's the right treatment option for the individual case.
Can I use a crowned tooth like a natural tooth for eating everything?
With proper care and maintenance, a dental crown can typically function much like a natural tooth and allow for eating a wide variety of foods. However, it's important to avoid biting down on hard or sticky foods that could damage the crown or underlying tooth. Regular dental checkups and cleanings can help ensure that the crown is properly maintained, and any issues are addressed promptly. If there are any concerns about the function of a crowned tooth, it's important to discuss them with a dental professional.
Dental Crowns Melbourne CBD
Taking good care of your oral health includes caring for your crowns and bridges.
Regular dental check-up visits with City Smiles in Melbourne will also maintain the longevity of your crowns and bridges. Contact us for more information like dental crown cost in Melbourne. To book in for an appointment, please click here.
Ask a Question or Book an Appointment
Please fill in the online enquiry form to ask a question or book an appointment. We look forward to seeing you soon.