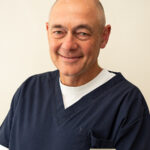 Dr Vadim Rogelberg
Dr Vadim Rogelberg is the Founder of City Smiles dental practice and enjoys spending time with his three sons. Dr Rogelberg graduated from the University of Melbourne in 1985 and then set up his practice in Collins Street in 1988.
Dr Rogelberg is an avid tennis and golf player, who has a strong passion for cosmetic dentistry and full mouth rehabilitation using dental crowns and implants. He also has extensive experience in the field of porcelain veneers, digital dentistry, and implant planning and restoration.
Dr Rogelberg continues to update his knowledge in the industry and together with Andent, he works vigorously to develop new and improved techniques and protocols. Dr Rogelberg wants the best for his patients as he treats every patient and their case individually, taking into consideration factors such as medical conditions and personal budgets.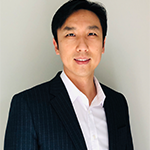 Dr Damian Park
Dr. Damian graduated from the University of Buenos Aires in 2004, his great passion for dental implants and full mouth cosmetic rehabilitation led him to complete the "Specialism in High Complexity Rehabilitation with Dental implants and Prosthesis in 2013. He continually finds ways to improve his techniques by looking for advancements and new technologies here and overseas.
Client trust is paramount for Damian, he works at his client's pace, ensuring that his clients feel comfortable and relaxed, and they fully understand their options and the treatment offered. Damian also speaks Korean and Spanish fluently.
Every night you will find Damian working out at a gym to keep in shape and he likes playing soccer and tennis on the weekend.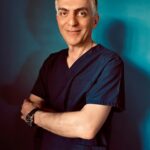 Dr Keyghobad (Key) Taherkhah
Dr Key has practiced general dentistry for over 25 years, collecting vast experience in endodontics, cosmetic dentistry, crowns and bridges , digital dentistry and 3Shape Trios.
Additionally, Key has further developed his interest in anti wrinkle injections, management of temporomandibular joint dysfunction and sleep Apnoea.
He is a member of Australian Dental Association and has a keen eye for detail and enjoys educating patients about their oral health and subsequent treatments suited to the individual. Key enjoy movies, bicycle rides and travelling.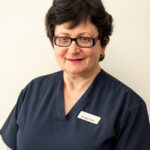 Dr Olga Tsirlin
Dr Olga Tsirlin has been part of our practice since 1996. Dr Tsirlin is a caring and highly experienced dentist, with an interest in more conservative dentistry practice. Her field of knowledge extends to the areas of oral surgery and endodontics (root canal therapy). Dr Tsirlin continually undergoes further education and strives to constantly refine her skills as a dentist. In her spare time, Olga enjoys traveling and spending time with her family.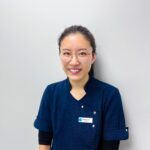 Dr Erica Yeung
Dr Erica Yeung graduated from the University of Adelaide in 2015, and has worked across various regional and metropolitan areas of Victoria. She enjoys preventative and restorative dentistry and is passionate about providing her patients with the knowledge they need to achieve their best smile. Her gentle nature helps to keep her patients comfortable and at ease.
Erica continues to build upon her knowledge and experience by regularly attending professional development courses in order to provide her patients with the highest standard of care. She can also speak both Cantonese and Mandarin.
In her spare time, she enjoys trying new places to eat with family and friends, and staying active at the gym.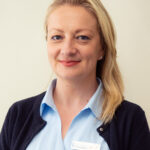 Ms Milla Dukhno
Since 1996 Milla has completed the team at City Smiles with her extensive experience in Practice Management, Treatment Coordination and also maintaining her position as a highly qualified Dental Assistant. Milla is able to guide you through all treatment planning procedures. When not at work Milla likes travelling across Australia and spending time training her dog an English pointer named Zara.
Ask a Question or Book an Appointment
Please fill in the online enquiry form to ask a question or book an appointment. We look forward to seeing you soon.